2019 Annual Report
A LETTER FROM THE
COMPANION-IN-CHARGE
Greetings Companions, Discerners and Friends,
Companions underwent many transitions in 2019. We had new leadership and new technology, along with the challenges and opportunities of exploring new ways to be "a community of women, Christ's disciples, called by God to a life of prayer, transformation and reconciliation."
Our elected and appointed leadership joined together to seek common goals for the various aspects of our ministry. Sometimes changes to reach these goals were hard, but in time these became what I call "continuous quality improvement."
We implemented a new reservations system for Adelynrood. More committees and groups used conference calls and Zoom technology to meet year round. For example, conference calls allowed a special committee to accomplish the daunting task of updating and revising our bylaws. And, of course, email kept us connected on a daily basis.
We began work on a communications plan to focus on how to better tell our story – who we are and what we believe and do to make a difference. Our communication and technology committees exemplified real teamwork in improving the Companions and Adelynrood websites.
In 2019, the Northeast, Southeast and Western regions held regional conferences. Each offered unique opportunities to explore very specific and challenging topics that stretched our understanding of our call as faithful women. Planning began for the Midwest and Mid-Atlantic regions to hold their conferences in 2020.
We gathered at Adelynrood for our summer Companion Conference and enjoyed each other's company. We prayed together. We asked – and answered together – the question, "What is God calling us to do and be?" Our conference challenged us to explore ways that we, as a community of women, can better respond to the hurting and needy of this world and to the racism that plagues our country.
Living at Adelynrood during the summer of 2019, I met and visited with many people. Some were Companions and Discerners serving as volunteers. Others were guests being nourished by our programs. Some simply were enjoying this quiet place. Some were neighbors dropping by to find out about "that place on the hill."
Our 2019 Annual Report is about transitions. Yet, what I experienced that summer was something more, that we are changers of lives. For that I give thanks to God and thank you for being part of those transformational moments!
Peace and blessings,
Edwina M. Simpson
Companion-in-Charge
READ REPORT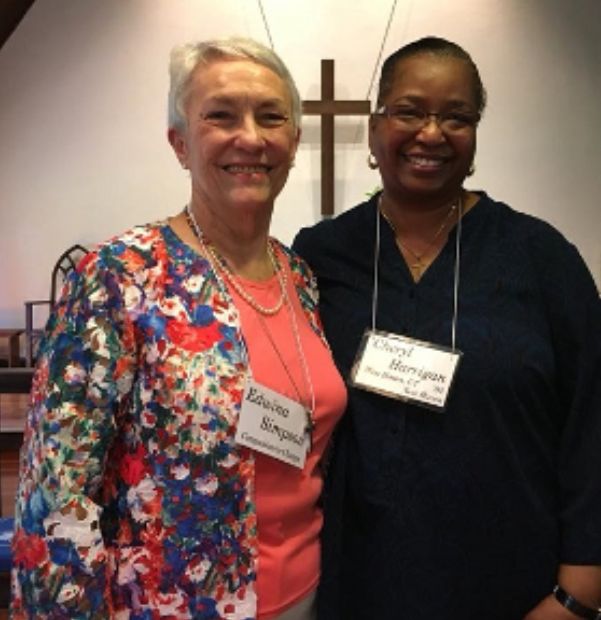 EDWINA M. SIMPSON Companion-in-Charge
CHERYL M. HARRIGAN Assistant Companion-in-Charge